A Beautiful Life
November 13, 2017
As I widen my blue and purple wings,
I let the world know I can fly.
The world suddenly becomes aware of my beauty.
So they chase me.
They chase me so far that I fly higher than they ever will.
And then I just become a beautiful memory.
People don't understand that the more they drive me away,
I soar myself to the top.
Landing on the fingertips of humans,
I bring positivity and life to their day.
Loving and free,
Landing on the flowers beneath
I lay. I flutter. I prosper.
Suddenly, hands clasp around me.
My wings crunch.
Life is sucked out of me.
But all life comes to an end
Until the process starts again.
The little caterpillar crawls up the tree.
Gaining its strength back until eternity.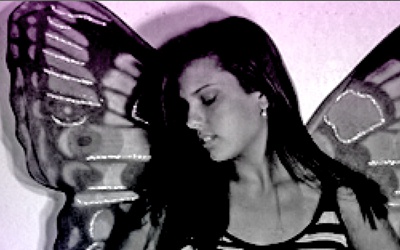 © Kathleen M., Rowlett, TX