Autumn 2017
November 1, 2017
Humid days began the season,
While the hopes of a ghostly
Halloween lay ominous ahead
Of me.
My head up in the
Clouds, filled with love-drunken
Words and high hopes,
Expectations that I know,
Deep down, will probably
Never be
Fulfilled.
He came to me at the
Beginning of what seemed like
An eternity of a month,
October.
He was the same,
But not the same as
When I had first met him.
Like the leaves of
Trees when the
Frigid weather begins
Creeping upon us,
He had changed--
From green, to
Orange,
To green again,
And in my eyes,
He was valued.
Valued to the
Point I began
Going mad.
I craved his affection
While he craved
Revelation.
Never had I ever
Been so drunk--
So intoxicated,
To the point I
Was impaired.
He understood,
He spoke to me
On levels no one
Ever could.
He made me listen.
He taught me how.
Be aware,
His actions said,
I'm in too
Deep
I told him,
And he just smiled,
I guess he just
Loved
Making
Me go crazy
Making me go mad.
And right when
I think I'd gone
Insane--
I open my eyes,
And see that it was
But a cruel
Fantasy.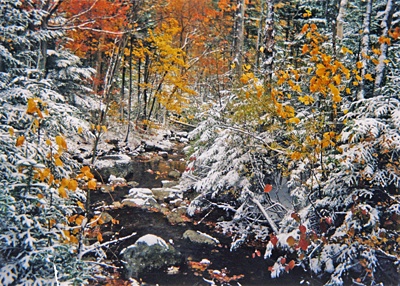 © Eric E., Lexington, MA