The Little Fire Girl
November 13, 2017
Once the world heard a furious cry,
No one could bear to go by.
A little fire girl who burned so bright,
It was a never ending light.
She grew brighter and brighter,
But still was so small,
And other fire girls and boys grew so tall.
That didn't stop her from being the brightest.
Her friends' smile grew with tightness,
They began to change away from her.
Envy had a big lure.
They too left her alone.
A little fire girl left with nothing to poke or prone.
She began to fade,
Till it was as if she a shade.
She was about to fall to tears so soon,
A little bug came up and looked very sore.
That little fire girl looked at the ill bug.
"Will you help me with the lug?", said Bug.
The little fire girl took in the sight.
She helped the ill bug and then said,
"You made me see the light."
She left and when she saw herself again,
She saw what what she had been before.
She was again the brightest fire alive.
The little fire girl had survived.
She never frowned,
Or ever browned.
But lived with peace of mind,
Knowing that people had no axe to grind.
Just an envy of that bright little fire girl,
Who knew how to shine.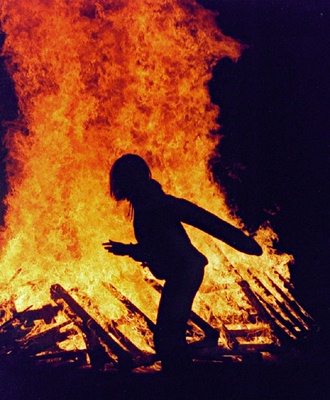 © Hali S., Robinson, IL