Serendipity
November 12, 2017
Bright is your heart when I'm near you
Closer, Closer than you've ever seen.
Plucking the strings of a cello
Closer, Closer to someplace we've never been.
But at this velocity
You know just what to do
With your head against my knee
Beating of a heart so pure
Playing the melody so sweet
Seeing the music play your lips
You know; I know
This love will last.
For a heartbeat of a moment time pauses
The only thing I sense is your hands in mine.
No one feels the beat of our hearts racing
When you see me, and I see you
A rush of grace notes fills the void of terror
The pull of whole notes grabs me by the waist so slow
Now waltzing round the room you pull me closer
Saying I love you....I love you
No more fears or secrets witheld
(Not that that matters)
I got you now
Grab me tight
Wipe those tears rushing down your cheeks
You're safe with me
Hold me now; Love me now.
Just let me love you
Pulling on my heartstrings like a puppet pulls strings
I never meant to fall in love with you.
But just let me love you
Let me love, let me love you...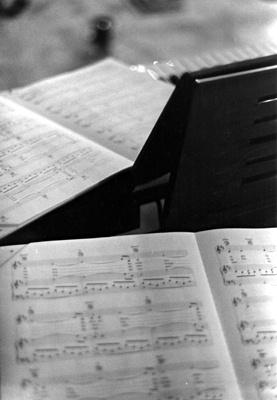 © Jessica M., Lansdale, PA