Grandpa Kuhl
November 8, 2017
He was a fighter his entire life
Even God respected him
As a radio gunner in WWII,
bomb shrapnel obliterated the screeching metal floor
of the plane, where his legs had been seconds before.
As a contruction worker,
he carried tools in the front of a semi
when he hit a curve and drove down the sky
he walked away with, perhaps, a bruise
Purple and blue like the jellybeans in his pockets,
treats for the children who asked
We danced to the only song he could play,
piano notes echoing through the first
fifteen years of our lives.
Still after his soul rose lile smoke to the heavens,
His broad frame stands like an oak in a storm
his smile like the scent of pastries on a cool winter's street.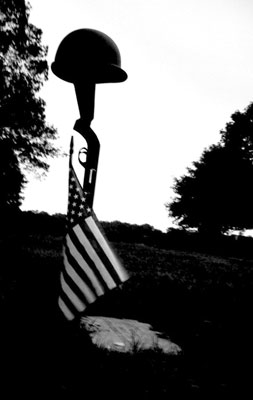 © Kristine B., Setauket, NY