21st Century Kids
November 7, 2017

Forgotten fun
Wind making the metal cling,
Rusted chains and a broken seat
Are all that's left of this sad swing.
Where are the children?
Their faces dripping with sweat?
They're all at home
Playing on the internet.
Sad and alone
The swing just sways
Hoping one day
A child will come back to play.
Forget those phones
Tv's and iPads.
Come to the park
It would make the swing very glad.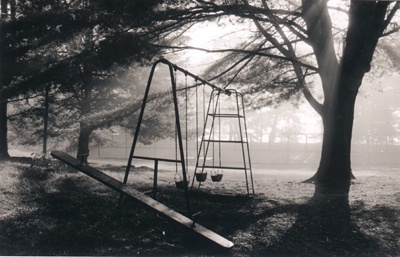 © Steven S., Marblehead, MA