Today I Googled The Signs of an Alcoholic
November 6, 2017
Today I googled the signs of an alcoholic.
An alcoholic is irritable.
An alcoholic watches clocks counting the hours, the minuets, and the seconds, until it is socially acceptable to drink; but sometimes they can't wait.
Sometimes they sneak vodka into water bottles, hiding the evidence behind something translucent. As if it isn't already clear by the scent of their breath.
An alcoholic can be identified by the blind. The smell of abuse lingering on their clothes and clammy skin sticky with shame.
An alcoholic shows signs of insecurity. Their confidence lives in bottle, which only grows full when it's empty.
An alcoholic is often in denial of their dependency of being drunk. Maybe they promise themselves the last time is the last, or maybe they just don't remember to keep it.
Today I googled the signs of an alcoholic and today I found my mother.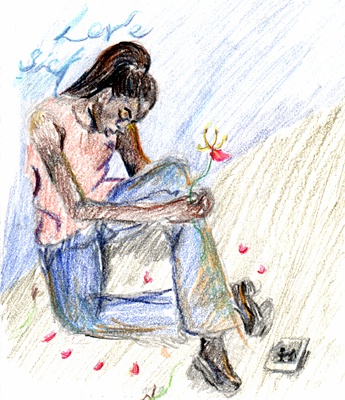 © Sherell B., Philadelphia, PA