Mi Manos
November 6, 2017
My hands are small, fragile.
They type lightly, fingertips barely grazing across the keyboard.
They stop for a moment, waiting for another idea to come to mind.
They tap, tap, tap, trying to think of the best way to convey my message.
They aren't the most graceful, no- they can't float gently, as my dance teachers would like.
They aren't the most pretty- they have cuts and scars, from childhood accidents.
They aren't the most pleasing to the eye, but my hands create worlds.
They hold my pencil as I doodle in my sketchbook.
They express my emotions as I debate my opinions passionately.
They type furiously on a keyboard, writing a poem.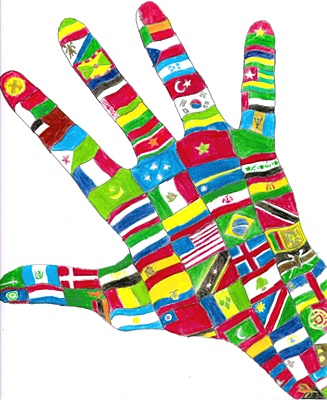 © Adeline N., Ridgefield, C