Rough Times
November 6, 2017
He was only 37 years old;
He swallowed vicodin
chased with liquor
& shot heroin
& went to rehab
for sticking needles--
in his arm.
& he fell asleep
in his Captain Crunch cereal
while my brother and I
sat there--
& laughed
we didn't understand
& he took us on his
"quick errands"
& left us in the car
so we wouldn't see.
But before all of this,
he sure did
give me guitar lessons
& make me bagels
with extra cream cheese.
He'd tickle me to death.
& we'd laugh so hard
I just couldn't breathe anymore.
-after the style of Arlene Tribbia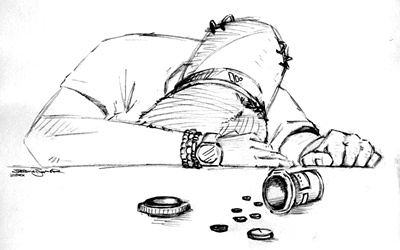 © Jeremy B., Austin, TX