Microwave Popcorn
November 6, 2017
Crunchy
Salty
Buttery.
It brings me back to better days,
After school I pop a bag and sit down,
Crushing the kernels between my teeth.
It leaves a film of preservatives,
Making me lick my teeth for hours after.
Eaten with chocolate, it creates the sweet harmony
That I associate with life.
Apple juice when the film reached the back of my throat.
Sweet to contend with the salt and the chocolate.
Buttery
Salty
Crunchy.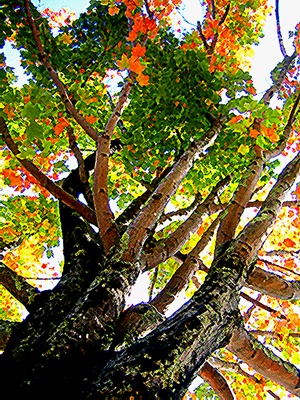 © Kathryn R., Shelby, NC