The Caged Albatross
November 6, 2017
Growing sick of myself,
I open the cage of my albatross.
The world now sees its wings flapping,
And they hate it.
They kept telling me they wanted to see it,
Yet they just turn their backs.
All they want to see,
Is a costumed albatross.
Anytime a tangible one is present,
They cover their eyes and resort back to their costumed birds.
My albatross is shot down by reality,
And branded by stereotypes.
My albatross comes back to its cage,
Since it knows, it is safe there, it is known there.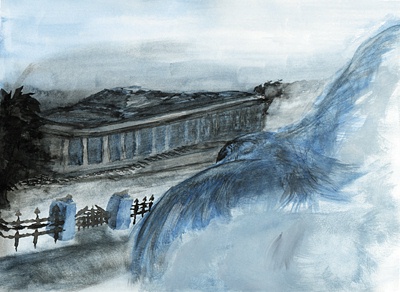 © Maria J., Phoenix, AZ