moon and sun
October 30, 2017

As a child my mother told me that the reason the daylight changes
Is not because the hours pass.
It is not because of the orbit
But rather
It's because the Moon was deeply in love with the Sun.
And so it is that sometimes you see the moon during daylight
Admiring her from afar.
And that the moonlight does not shine from the Moon,
But rather it reflects the sunlight in all her beauty.
And so the moon sacrifices himself every day, for more than 12 hours
Just to let her breathe.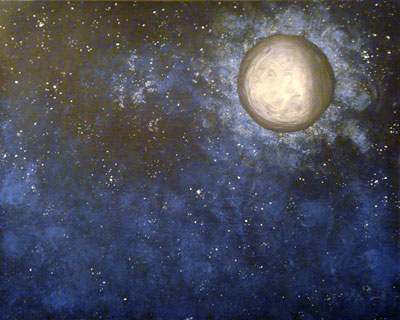 © Allison H., Vancouver, WA