Candy
October 29, 2017
We did everything we could to save her,
but it wasn't enough.
I'm so sorry. 
Small words hold power, 
the ability to kill. 
In that moment I died.
No use sugar coating it in sickly sweet words,
with a bitter creamy center
that leaves a taste of winter in your mouth. 
Sterile, clean, unfeeling just like you. 
Death isn't a cherry flavored lollipop
that everyone craves. 
But the earth gets hungry too,
and she was nothing but a snack.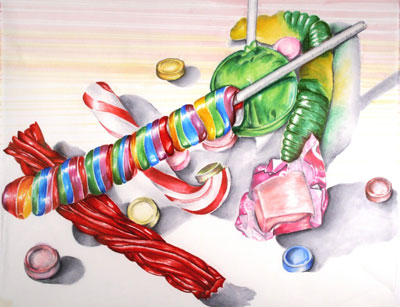 © Jamie B., Fairport, NY