All By Contemplation
October 29, 2017
All she sees is her bad side
But she has nothing to hide.
Constantly caring about complex situations
Doesn't stay in a specific location.
Everything this girl owns
From her shirt to her bones,
Gives her plenty of afterthoughts.
Harassment she had never forgot.
I personally enjoy her hearty presence.
Jacket is purple and makes me jealous.
Kites are as free and delightful as she
Lovely and nice like the birds in a tree.
Maybe she fights a daily battle
Never ending with a gavel.
On the inside she is pensive
Part of her brain is extensive.
Quiet is her sign of sadness
Rest in peace her sweetness.
Strong like a long beautiful song
Too bad she thinks she doesn't belong.
Unable to make her heart flutter
Vulnerable, it can only shudder.
Why doesn't she see her beauty?
Xenization is her unknown duty.
Young and surely frightened
Zoned out and not enlightened.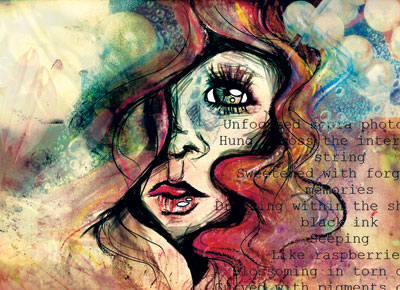 © Victor K., Las Vegas, NV