volvo
October 28, 2017
midnight car screeches off the road
the open wound in his mouth
tastes red. Those wet insides
carry him back
to those wicked sheets,
the wicked streets that nursed him
when all he had was an old volvo
and a cassette player that hummed like a battered heart.
and his ripe gay soul.
and the smell of sweat and gasoline on his lover's clothes at night
in the skeleton light of some crooked corner
way, way after dark.
after all the men had gone.
now there's only the sting.
the alcohol he washed out the cut with.
the friends confiscated by poisonous nights
when they tried to drown the moon in whiskey.
he tried to rub them out
of his tongue, but they stuck to his jaw
like fine sharp hooks between his teeth.
now even the sky is wasted.
dear friend I'm driving home
I'll be there
soon
I can taste your kiss at last and
shattered glass looks just like
remembering.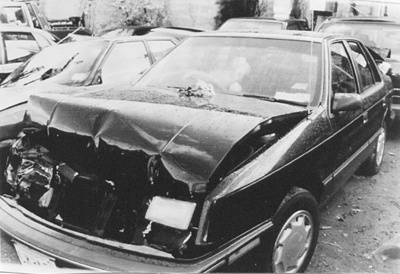 © Maura D., Marshfield, MA