The Sea
October 31, 2017
Gentle ripples swarm a deep ocean, full of beautious blues.
Where boys sail their paper cups and girls drown their dresses.
A mass of creatures, both life and death present.
Cracked shells opened to only being penetrated by a sharp spear for coin.
Coin, simple metal.
Bags of metal for more metal.
Endless like the sea, but not free like the sea.
Men can't sail in metal.
Women can't bathe in metal.
The sea offers all.
The sea knows all.
The sea is all.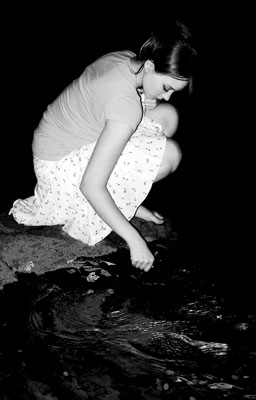 © Michelle B., Blairsville, GA