Reality?
October 25, 2017
Maybe I read too many books with happy endings.
Maybe I'm just naive.
Between everything going on in my life, and the mayhem going on in the world,
I took comfort in knowing that the right person will always win.
It was obvious.
Everyone I know rallied behind the same candidate,
every lawn sign, every news article, every online post.
But that's the curse of the suffocating bubble I live in,
and I've only just begun to poke a pinkie finger through.
I've been hiding from the real inequalities pulling people apart, and the values people hold dearly. It isn't as simple as the person with the most votes wins.
How blind I was.
I kept checking the electoral college map,
refreshing the page every minute.
I couldn't focus on precalculus.
Different numbers had my attention tonight.
So what if they were neck and neck?
It will make her victory all that more remarkable.
Are most of the states red? I need to count again.
Only 5% of the votes are in! Of course!
When the work day ends, the map will turn to match the blue collars of every worker who will head straight to the polling place.
Timezones!
Long work hours!
Recounts!
Maybe I should go to bed and everything will be fixed in the morning.
But when morning comes, I have to face reality.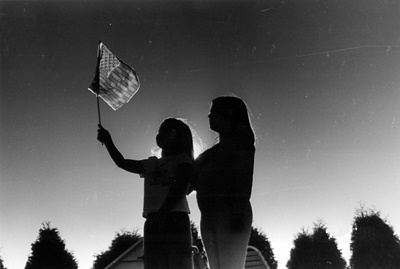 © Amanda T., Marblehead, MA