Where I'm From
October 24, 2017
I am from gray siding, lots of long windows,
and the mailbox that matched our house.
From the big backyard,
with our homemade sandbox and inflatable pool,
our trampoline and old swingset.
My mom's garden
complete with cucumbers, tomatoes, and sunflowers.
From the summer days of running through our sprinkler
to picking berries from the trees that litter our yard with purple stains.
From the lilacs I claimed as my favorite flower
to the tulips lining our driveway.
From the patio chair I tipped over
and the flower pot I cracked my head on.
I am from the chandelier in the dining room,
the china set in the cupboards,
and the teacup collection my mom displayed.
From the empty upstairs,
where we'd jump from the stair ledge
or slide down the steps.
Where we looked for anything we could pretend was a wand.
From the skylight we used to climb onto the roof,
and the balls we got stuck up there.
   
I am from the basement,
where I'd watch cartoons in bed
with my dad on Saturday mornings.
From the TV chairs,
I would sit in while he watched the news.
From the laundry room I ran into
to tell him what was happening
while watching a scary movie.
I am from my bedroom.
From the tiny TV up in the corner
to the big mirror on the wall.
From the barbies under my bed,
and the dance shoes in the corner.
From the time I sat against the door trying to keep my brother out.
I am from fights on the porch
and Christmas in the living room.
From endless arguing with my siblings
and countless fun Summer days.
I am from the house I grew up in.
I may not live there anymore
but the memories I made will always live with me.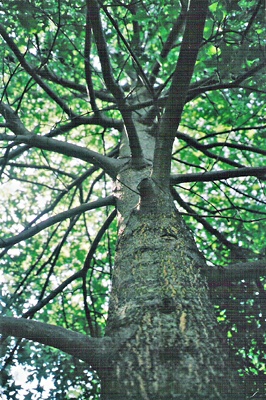 © Bhuvaneswari R., Sleepy Hollow, NY