Sleepless Nights
October 7, 2017
I roll over for what must be
The hundredth time
In my bed.
I flip my heated pillow,
And rest my head on it.
The pillow soaked with congealed tears.
The pillow of lies and broken promises.
The pillow that whispers to me during the depths of the night,
Daring me to fall asleep,
Knowing that I will fail.
I rearrange my covers,
Blanket on: Too hot.
Blanket off: Shivering with the frigid air,
Or maybe I'm shivering with fear.
Fear of the unknown,
Fear of my future,
Fear of never forgetting about you.
You haunt me into the early hours of the day.
Reminding me that I was too weak.
Reminding me that you will never come back,
But flashing your face before my eyes,
In order to make me break down.
I fumble for the stuffed bear
You gave me so long ago,
When I was important to you.
I clutch it toward my heart.
My heart, which is now shattered,
The pieces never cleaned up.
My heart, which you stole from me
And claimed it as your own.
The charcoal color of the sky
Melts into the break of dawn.
The radiance of pastel pinks
Seeping into neon oranges
Creating a display for me.
I watch this every night.
Finally, the sun peeks through my window
Speaking to me,
Consoling me.
Telling me to get some sleep.
Assuring me that everything will work itself out.
I smile and listen to her words.
Her words of warmth,
Not like your empty words,
Words that held no meaning
But were spewed out to cause me pain.
At last, sleep escorts me
Into its bittersweet world.
It takes over my mind,
Flooding it with the memories.
The memories of who you used to be
Before the world came crashing down on us,
And you left me behind.
When I believe this might be the first time in forever
That I actually fall asleep,
Your face comes back
And taunts me.
My alarm goes off.
I sit up and rub my eyes.
Yet another sleepless night.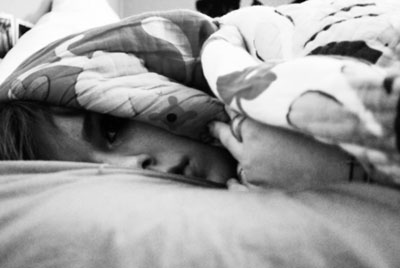 © Erin H., Carrollton, TX