Summer Sparklers
October 7, 2017
I don't know why I remember the sound of fireflies--
Singing me to sleep with their buzz of a lullaby.
They remind me of the sticky summer heat
And the sweat between my shoulder blades after hikes with dad.
I see my brother's figure dart through the trees
Trying to catch each glowing orb of light.
I light up a sparkler and frantically
Try to squeeze my name between the constellations.
My dog scurries toward shelter beneath the bushes
He is terrified of fireworks.
It is the 4th of July, I think
There are still four weeks left of summer.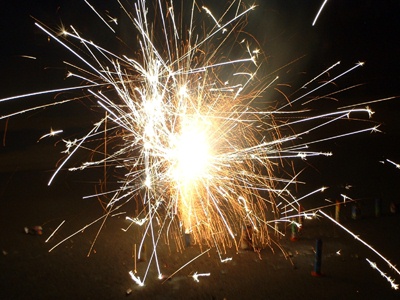 © Kevan B., Beaverton, OR