My Family is a Book
October 6, 2017
My Family is a Book                
  Bound together by 
Love and loyalty that never falters,
But changes as the chapters of our lives
Change for the better. 

My Father is the spine. 
He keeps us strong and put together,
Never letting us fall apart.
Even in the worst fights 
Between us,
He brings us back to reality.

My Mother is the cover.
She is loving, protective, and strong.
She cares about everyone 
And keeps us safe.

My sisters and I are the words and pages,
Always changing,
Always unpredictable,
Never stopping. 

My family is a book
Crazy as we may be,
We are bound by love 
And loyalty.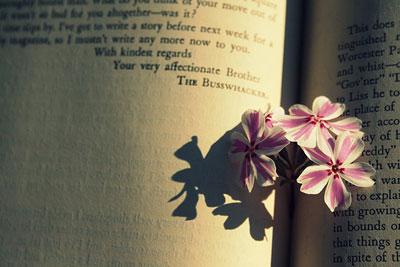 © Jordan K., Oxford, GA