Silent Ocean
October 6, 2017
Gazing upon the endless blue horizon, 
I wonder if I can swim as far it touches the next continent.
No matter how far the next land is,
I want to touch the new sand.
Softer sand that warms my hands,
no drizzling sun bubbling my hand alive.
I want the waves to crash upon my body,
washing me towards the middle of no return.
Smelling the salt till it drowns me,
finding sunken treasures, colors dashing beyond my eyes.
Reaching far into the swamp sand, grabbing a genuine,
to bring to the surface.
In my hands I'm honoring the ocean
the shell's small body in my big hands,
no matter how frail, its body is strong.
So small no one knows it's worth more than they perceive.
They lock them in their glass box,
taking their oxygen till it withers its colors.
No emotion shown till their air is given back.
Once it cracks, they can no more understand your words.
Wanting more friends to understand their pain,
until receiving the one matter it needs.
Knowing the sound of the ocean.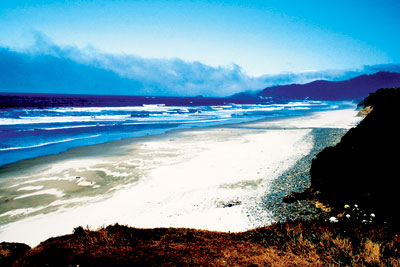 © Kristin R., Los Altos, CA