Strange Clock
October 6, 2017
Grinding of instruments squeal
Neutral clicks stay in tact
Threads pulled till they kneel
Motionless hands slack.
Strange design.
The creature has no protection
Dirt flaked, red loose, pale skin
Numbers are being bitten
The creature is in.
Strange colors.
Keys dangle in the daylight
Knowledge is the sun
Love is the neon lights
A new day has begun.
Strange junk.
The creature sits lonely
Waiting to be thrown away
Wanting to be free
Then becomes a stray.
Strange aura.
A creation is created
Full of gas, the gears still tick
An old modern timepiece is aided
So odd, yet perfect.
Strange clock.
A strange clock indeed.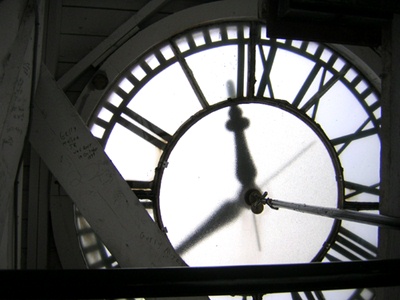 © Tatyana Z., Norwood, MA