The Bike of Life
October 6, 2017
My Father is the handle bars,
keeping me on the right path,
Steering me down the road of life,
Sometimes taking detours
That don't always end right, but all working out.
My Brother is the pedals
keeping me and my Father on our feet,
Sometimes slowing down,
Most of the time he's moving fast.
I am the wheels,
going with the flow,
Letting everyone else do their thing,
Trying to keep myself solid on the ground.
Katrina Drum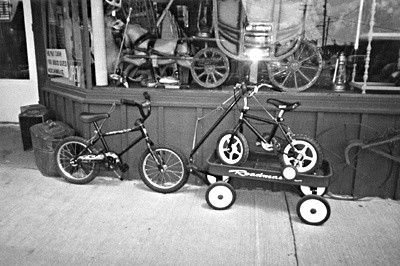 © Eva A., Eagle River, WI