Mi Tatsunari no ai
October 5, 2017
 I slid love letters through the slots of lockers that belonged to my secret crushes, built paint brushes from the tiny hairs that stood on end every time I saw them. My brain stem finally blooming with thoughts, I connected dots and made masterpieces, each brush stroke a thesis dedicated to the explanation that you, not knowing who I was, was only because anonymity made it easier to be brave.
I dipped my brush into a tidal wave I hoped that would one day wash over me. I can guarantee, if you've ever had a secret admirer, it was someone very much like me, who loved someone very much like you.
It was someone who wanted to tell you how much you meant, how every second we spent thinking of you was simply the cost of getting us through the hard times, we saved nickels and dimes hoping our first date would be with you. So with the disappoint of love, we gave up comic books and video games, I promise you, every guy I've ever met remembers the names of the ones they loved first, then our thirst for love continues, as we cross the deserts of maybe, believing we will find an oasis of yes.
…We probably should have just said something, but we were chicken s***. We let the fuses of our hearts explode every time you walked on by.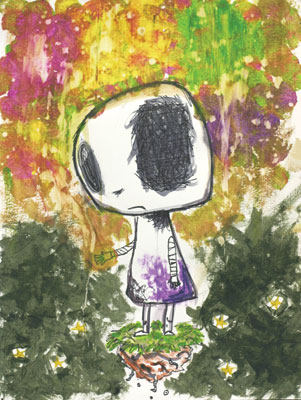 © Ashley W., Port Charlotte, FL