Sick Sea
October 5, 2017
At all hours of the day,
The ocean writhes in her bed.
Her stomach ails her,
Because she's sick.
She can't help coating beaches with her algal bile.
She clutches the continents in her arms,
Begging for help.
The land dwellers ignore her pleas.
They pump her full of poison.
She endures the carbon, sludge, and waste,
But she can't hold up for much longer.
Why must the life within her die,
For the life without her to be satisfied?
Her children are dying,
And their skeletons lay with her in bed.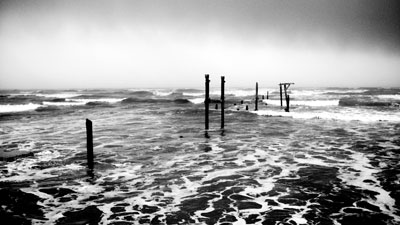 © Harrison L., Ruston, LA