13 Ways of Looking at Water
October 13, 2017
I
No motion, apparent stillness
Everything was crashing down,
A waterfall

II
Small droplets tangled in 
A race, staying in 
Every lane but its own

III
The storm never ended.
A part of a bigger disaster 

IV
I poured a cup of water, 
So transparent.
Then I looked at you, 
It was the same.

V
Like the waves,
Cold and Crisp
Going back and forth
Pushing and pulling
And never stopping

VI
The clouds are turning grayer. 
You already know 
It's about to happen
But when it does,
You're shocked.
Almost wishing it would've stayed the same
For a little longer

VII
There's no end.
The water just keeps flowing
Never noticing what we have 
Until it's gone 
And we wished it would flow again

VIII
I know the sound of you
Quickly moving
And never stopping.
Not for anyone or anything
There's always somewhere you had to be

IX
Even through every storm,
You were the rainbow I needed
But you never came around

X
You stood in silence
Staring at the water rushing down,
Falling into the river below.
Speechless, once again.

XI
I need you like 
We need water.
It is necessary to 
Survival, an inescapable 
Requirement for life.
I cannot survive without you. 

XII
Even at the worst times,
The water continues to flow

XIII
It felt like today was never ending.
The shining sun, 
Waves crashing
It never stopped.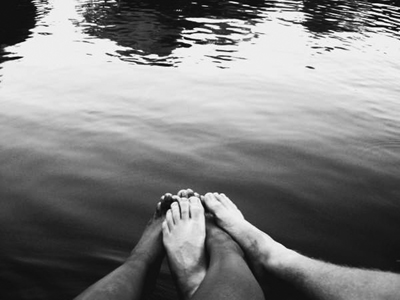 © Michelle W., Ada, MI