hands
November 3, 2017
a warm welcome, an urged stay
your hands are always there
no matter how far your heart beats from mine.
when my lips tremble with fear,
your hands quiet my cries
and protect me until I have the strength to stand.
when tears spill onto my anguished cheeks,
your thumbs brush them away
and help fit my pieces back together.
when my muscles grow weak,
your hands breathe them back to life
and show me how strong I can be.
when I want to run away,
your palms steady my anxious hips
and calm my racing heart.
when I'm cut open and vulnerable,
your hands cradle my battered heart
and hold me closely to your chest.
when night stretches itself unbearably thin,
your fingertips warm my horizons
and gently whisper promised sunrises across my skin.
when all else fails,
your hands find mine,
and I know nothing can take me from you.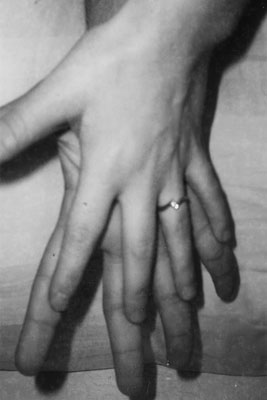 © Heather H., Phoenix, AZ