Autumn
November 3, 2017
A cool breeze wisps through the air
sending a shiver down my body
and goosebumps soon appear.
The looks of the trees
some naked
others half full
or half empty,
corresponding with your pessimistic vs optimistic views.
Crisp leaves,
slowly make their way to the ground.
One by one
landing in the same proximity
slowly forming a pile.
Colorful view,
backyards and sidewalks,
Red
brown
orange
yellow.
Pumpkins scattering fields
some smashed
some whole,
all different sizes.
A hint of smoke arouses in the air
like a bonfire.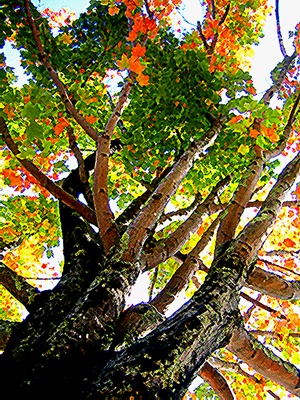 © Kathryn R., Shelby, NC