Battle
October 27, 2017
A mock battlefield
a battle of the wits.
The pieces line up shoulder to shoulder
soldiers ready to do my bidding.
I study my opponent,
with careful hands
the pieces are cast
A knight murders a pawn,
no one mourns.
The knight claims pieces, ravages the field
a wildfire, casting the black pieces like ash
off the board.
An opposing pawn pressed forward,
he is now worth a king.
With one bold move, a warrior can meet his end.
The horse is trapped in a storm.
A smirk is all the enemy thinks he gives
but the eyes tell all:
"I've got you!" they say, triumphant in the little victory
A knight falls, dutifully mourned,
the great warrior swept away
when a man of god rushes forward
putting one piece, the Almighty piece,
in danger. The smirk turns to panic.
Tower is sacrificed, and with its collapse
the empire falls to pieces
like crumbling buildings, the board now
open as a battlefield after the bodies have been whisked away
the sacrifices before held no worth.
The king is toppled, and with it
The opposing side falls,
a battle of wits, ended by hubris.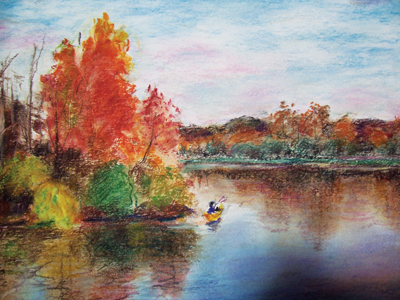 © Xiao H., Naperville, IL