Our Paths Crossed on a Summer's Day
October 26, 2017
Our paths crossed on a summer's day
Where the sun's hot scorch
Sent beads of sweat
Trickling down our backs
Where we passed the days with
Sugary energy drinks and
Cheap packets of chips
Where we sat at the field
Wondering if
There were really dead bodies buried under
Where we were overwhelmed
With everything that was new
Yet didn't have a care in the world, for our futures.
Our roads converged on a winter's afternoon,
Where our hands were frozen
Solid in our pockets
Despite the sweaters
fleeces and stockings
Where we sat in dingy rows of desks
Wanting it all to end so badly
Yet fearing what would come next
Where I followed you around one time
Or did you follow me?
It didn't matter, because you told me, that you too,
Thought that the society in the book Chains was pure evil
We have much in common,
Is what I thought at the time.
Our trails parted on an autumn's night,
Where we cherished
The last few drops of sun
Before it melted away
Where I had so much to say,
And I'm sure you did too,
But none of us seemed to get much out
And that was okay, because it didn't matter anyway
We said goodbye as the darkness came
As we we felt the time slipping away
And we wondered, if our paths
Would cross again someday.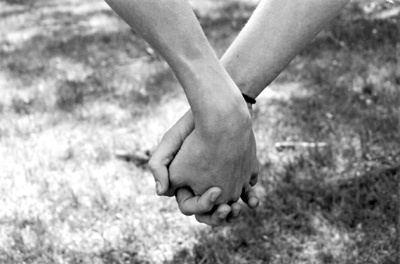 © Alexa T., Pompton Plains, NJ