This is Not Our Home
October 26, 2017
"Wherever they sell food."
Food comes with a price tag,
nothing is ever free.
How can my family and I eat tonight?
Stripped of our home on another continent
we knew like the back of our hand.
Our journey to America has been unpleasant,
walking through rivers, deserts, and
hiding from authority.
We did not choose this.
"Wherever they sell food",
take us there, please.
We do not know this place,
this place is not our home.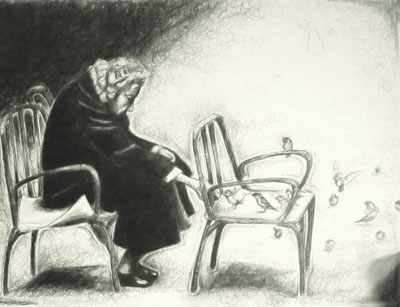 © Anna P., Poulsbo, WA