Rain's Kisses
October 26, 2017
Rain is a loving creature
a mother, perhaps.
When her children need to sleep
first she dims the lights
Then she creeps up on tiptoe
Finally, her wet kiss drops.
Wind is her accomplice
a father, maybe.
They whirl just outside the earth's bedroom door.
Father wind's feet fly as he yells with ecstasy
Mother's mouth open
her kisses falling everywhere.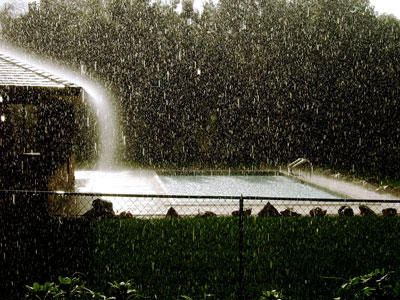 © Chelsea C., Auburndale, FL