Waterfalls
October 26, 2017
Like water running along its rocky creek bed,
Issues, no matter how bumpy the path, will
Come to pass eventually.
So many twists and turns around mysterious places…
Ups and downs; benefits and disadvantages.
Every argument, every dirty glance…
Every one like a blow to an already wounded soldier.
Like the sky darkening, opinions cloud people's' judgment
So far they cannot see what will help or hinder them.
Like pollution making water's murky,
Friends become enemies and families become divided.
Tension is that of a string. Already made thin and holding
Too much weight. More weight than it can bear.
Word by word… glance by glance…. Smirk by smirk…
That string is fraying.
And eventually… eventually… eventually, it will break.
It's going to break and then there will be no hope of repair.
No hope of repair.
No. Hope. Of repair.
And just like that; just like that…
Water plunges over a cliff in a beautiful yet deadly Waterfall.
Down, down, down it plunges…
Never to come up again.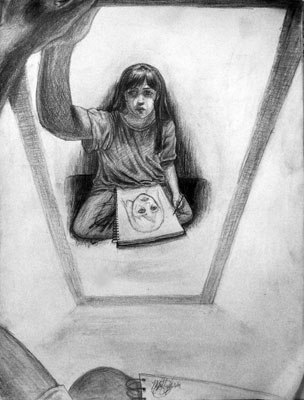 © Phyllis S., Far Hills, NJ