Apple Jacks
October 13, 2017
A ceramic semi circle containing
A great part of a complete and balanced breakfast
Crunchy apple-cinnamon soldiers in green and orange
Struggling for air, drowning
In a cool, creamy sea of white.
Don't worry, I got you.
The great steel boat of judgement descends
Kicking up milk around it
Soldiers yelling and scrambling over each other to board,
So they may be freed from the horrendous freezing sea
However upon release from the milk,
They find nothing but themselves
In the greedy jaws of inescapable death.
Time to go to school.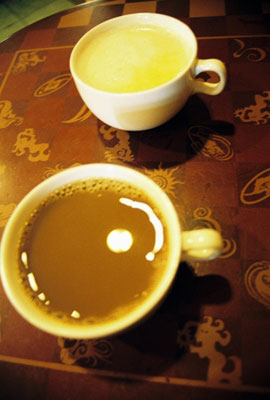 © Jaci S., Duluth, GA