A sudden Surprise
October 10, 2017
I strap on my black helmet and turn on my front and back lights.
Bright colors of red start to flash into the pale air.
I hop onto my bike and peddle,
switching onto the sidewalk and changing gears "clink"
butterflies flutter in my stomach.
Hesitantly I squeeze the metal wheel break
turning onto the crossway.
I peddle faster
down hill.
I and I begin to fly down the bumpy hill.
The chill breeze blows through my hair and presses against my cheeks.
Goosebumps run up my arms.
A red truck appears in the next crossway.
Panic runs up my spine.
My hands clutch the brakes,
and my tires start to swivel,
I fly off the front handle
bars of my bike.
My heart drops.
My feet slam against the concrete.
I pick up my back re unjust and keep on riding.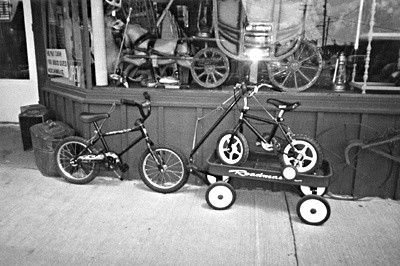 © Eva A., Eagle River, WI