God's Display
October 10, 2017
I run to the porch
and watch
the storm unfold.
The brisk wind
sends dark clouds
sailing over my house.
The green pine trees
sit against the slate sky,
rustling their boughs
of needles.
Chickens run to shelter
as the clouds burst open,
showering the Earth
with water.
Sharp bolts of yellow
electric crackle as they zip
through the air,
rolling thunder follows.
The dry creek bed
now roars with water.
I admire and love
God's mighty
display of power.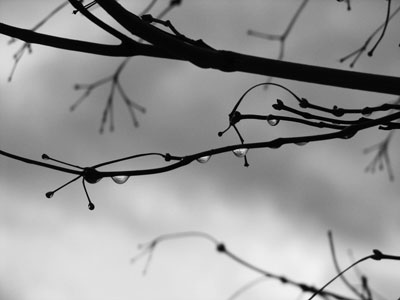 © Carly M., Hopedale, MA