Perfect Joy
October 8, 2017
How I have missed this Perfect Joy
That God gave me long ago.
And today I have tasted once again
Of the sweetest of loves.

For as my love for Her grows
My soul grows closer to God.
Too long have I spent slumbering;
Too long have I been idle.

And this Perfect Joy I have received
I try to treasure with all my heart.
For though I will suffer many times more
I will always find my way back to God.

For this Joy finds its roots in Love,
And Truth is its nourishment,
And suffering gives it Life,
And sorrow gives it Beauty.

This Joy brings me to praise God,
And to shout in happiness as the Lord passes by,
A Humble King riding on a foal,
As people lay their cloaks beneath His feet.

For the Savior was born into the world
By Joy herself;
And this Joy was quickly spread
Throughout the land.

But Lord, tell me now,
What have I done to deserve such Joy?
For time and time again do I betray You,
And yet You remain faithful.

But my soul rejoices in the Lord,
For He is truly blessed;
For He has done great things for me,
And His mercy shines upon me.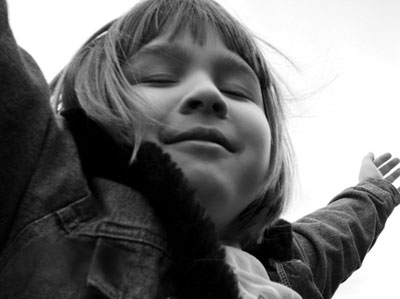 © Morgan C., Fridley, MN