Left Unsaid
October 8, 2017
How do I put my love into words?
For there is so much that I love about You,
But that love is trapped inside of me,
And a million words would not suffice.

For I love the way You make me smile;
I love Your innocence,
And how You leave me breathless;
And how we both share the same passions.

You take the words out of my mouth;
And as I sit here writing,
My mind is distracted by memories of You,
And I am unable to continue.

And though we sit miles apart,
Our pens write in the same story;
And though we be forced apart,
My mind will be drawn to You.

And often I aspire to grow like You,
And I try to imitate You,
For Your writing compared to mine
Is like the difference between a pond and the ocean.

And I write knowing You're not here,
For I could never tell You in person
How beautiful You are,
And how my heart rejoices in Your presence.

And I look forward to the day
When I can tell You face to face,
That I love You
And want to grow old with You. 

And I know I am just a man,
Incapable of God's self-sacrificing love,
But if You are willing,
Let me at least try.

So be joyful every time You read this,
And when Your heart is broken remember me,
And when You're happy let me know,
And when You're sad remember God.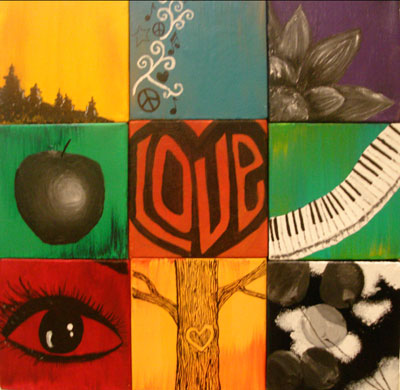 © Christina E., Henderson, NV