Starry Night
October 23, 2017
In the dark silence of the night,
                                                                          I stand alone.
Illuminated by the countless, scattered stars in the sky
Light Years away
Shining down on me like spotlights to a performer
                        telling their stories with each ray of light.
Paired with the crescent moon,
the bodies of fiery gas are picture perfect
                        A starry night.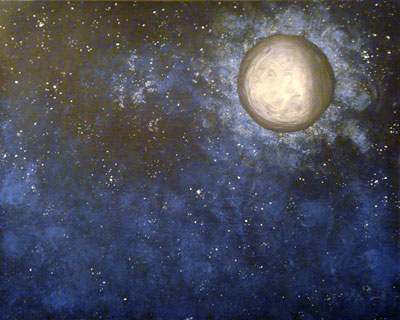 © Allison H., Vancouver, WA