Winter
October 24, 2017
When leaves fall like the sound of gunshot
The air tastes like a snowcone
Chapped lips and chapstick smell like an old plad shirt
Iced over lakes looks like a battle between blue and red.
The sound of a blade being sharpened rings throughout the mountains.
Hot chocolate smells like the fire place heating the living room.
Snowflakes falling from the sky sounds like a baby's breathing while sleeping.
The smell of a snowblower tasting like an old gritty piece of bread
Footprints engraved in the ground look like fossils, each step unique.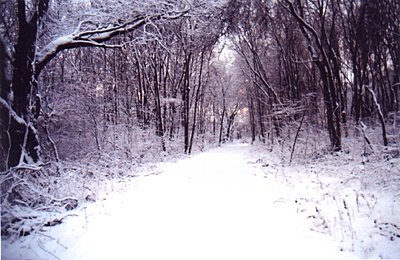 © Thomas W., Scituate, MA