Mixed Emotions
October 20, 2017
Mixed Emotions together
Make one
One word, a stare, a laugh
That's all it takes,
All it takes to just make me want to leave
and not want to come back
One person, one disgrace, one action
that's all it takes,
all it takes to just make me want to end my life
My head is just above the water and my legs…
My legs… Ohh my legs! My biggest supporter of them all
But they are failing me!
How? How could this be?
I always thought I could be let down by everyone I knew
But to be disappointed in me? How?
One message, one tv show, one step
can make me wish I was someone else
To make me want to be in someone else's shoes
Someone happy and delighted full of joy but…
But.. here I am instead

One F, one unknown answer, one obvious question
Stupid! I repeat to myself every day of life
Your nothing but trouble in this world!
One min, one tear, one sob
That's all it takes
that's all it takes to just break down in tears!
Great! Wait till they see you like this!
I say to myself

Clean my tears
Take off those sweats and big t
Jump in my skinny jeans and crop tops
Because that's what society wants right?
But.. I walk out and I hear two different comments
Look at her! She must be a thot
But I turn and I hear
Look at her! She's got a beautiful body!
Ha! Funny, funny how they talk
And talk nothing but bad behind your back
But good when you face them
The smile on my face disappears at night
The laughs turn into tears
and my jokes turn into self-critiques
But all that is forgotten when.
well when I see him
His eyes, his smile, his laugh
they make me forget those bloody cuts on my wrist
make me forget about the haters and fakes
I don't care what they say
and I don't care what they do
I care what he has to say
I care what he thinks about me
I care because I love him
Hate, love, fear, insecure, unsure
All emotions together
I feel them in my stomach
I feel them in my heart
I feel them in my head
And I let it out my hands
On to this paper
Mixed Emotions together
Make one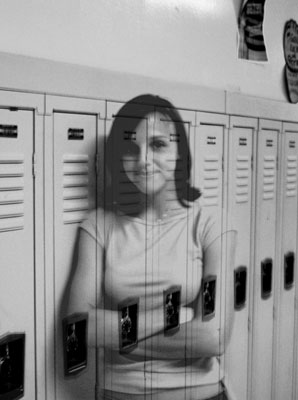 © Amy D., Troy, OH