Words from an Introvert
October 19, 2017
Is it a shame that I'd rather be at home?
I'm amongst a slew of young faces with stories to tell,
An'd with friendships to share,
But they don't interest me.
I'd rather be asleep in my bed at home,
All alone.
Is it odd that I'd rather have melodies and strangers' sweet voices
Serenade me than to talk to the person next to me?
Despite all of the noise in the world, the only noise I care to
Hear is a piano and lyrics that take me somewhere far, far away.
Is it really so bad to want to be alone?
Is it really so odd to constantly listen to the joys of music?
I'm sorry these are the only things that keep me happy in this busy and lonely world.
What better person to rely on than myself?
And what better console than music and its stories to tell?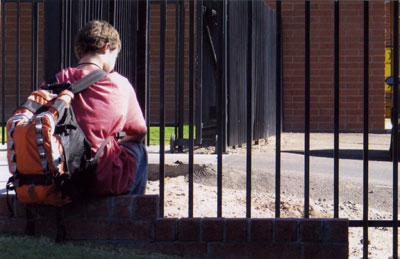 © Molly L., Phoenix, AZ