He is I
October 17, 2017
 I stare at your dark obsidian eyes,
while you sit there talking about everything you wish he was.
You want him to notice how you care for him,
You want him to like you back.
You want to sit for hours on end laughing, talking, all about nonsense.
You want him to look at you with admiration,
The kind of admiration I have for you.
You want him to hold you, and tell you you'll be okay, when actually,
things aren't ok.
But you know that he's not really interested, so why do you keep trying.
So, you're sitting there talking about him when all I can think about is you,
How pink your lips are, and how they curve when you smile.
How your eyes are like literal windows to your soul,
How brave you are to keep going, when you just want to give up.
And then something happens,
You suddenly notice me,
but it's no longer care I see in your eyes,
Its sympathy because you suddenly realize how he feels,
And I'm struck with all the sorrow you were just showing.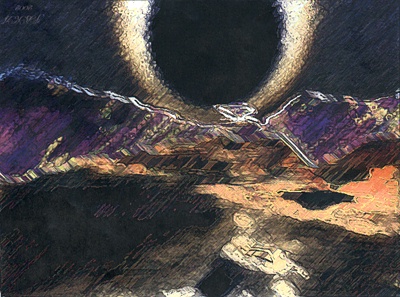 © Jason B., Colorado Springs, CO