Short Poems
October 13, 2017
These are a few poems that I out together for a class assignment
Chapter 1: "Bring me the sunset in a cup
"Bring me the sunset in a cup"
Let me take a sip and have the glittering gold drip from my lips
The sweet and spicy aroma that is oh so intoxicating
Allowing it to fill my senses and float on a cloud
Bring me the sunrise on a platter
Let me engulf myself in the new beginnings of tomorrow
The filling yet weightless embodiment of purity is oh so elevating
Allowing it to revive my spirit and lift me into another existence
Bring me your pouring heart in a bowl
Let me taste your liquid soul and feel your essence run through my veins
The exiotic and celestial taste that is oh so exhilerating
Allowing it to swallow by body whole and drift me into tranquility  
Chapter 2: "Worth"
"Worth"
Am I enough?
Do I hold enough significance to be deemed valuable?
What am I supposed to do
To be seen in your eyes
How am I to stand by your side
When I am stuck behind your shadow
Am I enough?
Do I even hold enough presence to be noticed?
What do you suggest that I do?
To be able to move away from your lies
How can I just stand here and abide
When i'm trying my hardest to grab your attention
Am I enough?
Do not try and control me
What can you do now that I am free
To be released from your stature
How can you still not see that this is me
When I rise above you will see
Am I enough?
Yes.
I am enough, this is me, and I am free
Chapter 3: "Complex Dificulty"
"Complex Difficulty"
All these feelings, but no words to say
Far too long they have been at bay
To scream, to shout, that's all I want
To run, and dress up just tot
Drop the walls, so high around me
But as soon as they're down I want to flee
A naked truth only seen by those who dare
This isn't what I want, this is not fair
But this is my life, this is everyday
No matter the size, it all begins to fray
But hopefully, soon in the future
All my wounds I would be able to suture
Like a flower in bloom
I hope for love that'll make me swoon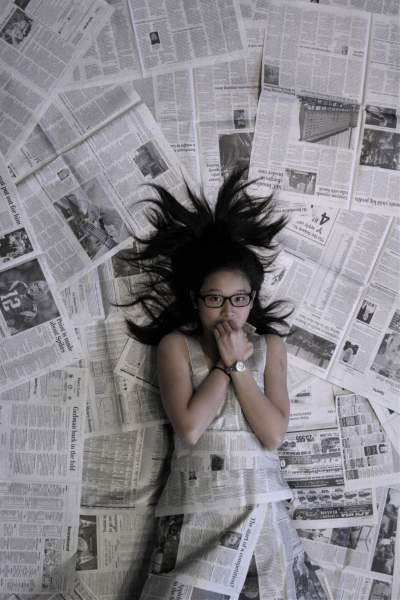 © Kate W., Westwood, MA