An Observer
October 15, 2017
A girlfriend will give you butterflies on an empty belly.
A woman will hand you an eagle on a pedestal with its talons about your neck, and the choking will feel like home. But the only home you've ever known stands on a deserted street, goes by the name of 'Anthony's Travel Book Shop', a half-hearted attempt at genocidal tendencies they call business.
It's none of your business, you tell me. Me? I am only an observer, here to guzzle down vitamin water and vodka, here to be congratulated about my anorexia, made into an unsung hero.
A girlfriend will come into your home, and help you do your laundry, make you a sandwich, complain, cuddle.
A woman will break down your home, the attic of your psyche, one brick wall at a time, and demand to help you clean your credit.
It's none of your business, you tell me. Me? I am only a daughter, a lover, a victim, an enemy, a can of beer, a hidden tattoo. I am only unpublished poetry. And don't you know? Nothing stinks like a pile of unpublished writing.
You did not notice.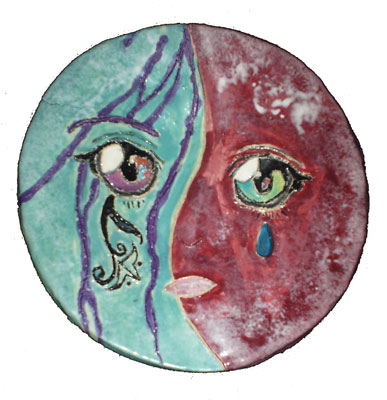 © Angel V., Tecumseh, MI