My Name
October 15, 2017
My Name
Means a never ending stream of emotions, an unstoppable flood.
Means smiles and poetic feelings expressed through song.
Means vision so colorful it makes everything look shiny.
Means an dramatic sigh followed by a grin.
Means a circle of people closed so tight I can't see outside.
Means the taste of childhood foods and the smell of my house.
Means joy so bright it could hurt your eyes.
Means hurt so sharp it aches in my heart.
Means gullibility and hope, strength within, wondering if it will ever be tested.
My name means an endless abyss of thoughts, which
Means a tightrope over the abyss, which
Means I haven't fallen in yet, which
Means I don't plan to.
My name means the sky's the limit of imagination, which
Means imagination forming quickly into belief, which
Means belief stored in a precious corner, which
Means belief is sometimes crushed, which
Means it's time to rebuild.
My name means tears and insecurity, which
Means building masks, but never walls, which
Means that it is too easy to get close to my heart, which
Means that people break things they didn't know they were touching, which
Means I feel too many emotions which
Means no one understands, which
Means I have to talk to myself sometimes.
My name means constant awareness of people, which
Means always knowing too much, which
Means never being the special one, which
Means never being singled out, which
Means I want to be singled out.
My name means never standing out except inside my own head, which
Means maybe I retreat there too much, which
Means it's really lovely there, which
Means I try to superimpose it on reality, which
Means reality is disappointing every time I truly see it.
My name means I will tell you I don't care what you think, which
Means that I do, which
Means that when I trust, I trust, which
Means that I have fallen a million times, but does that
Mean that I will eventually stop trusting?
My name means that I will never stop believing in my happy ending, which
Means that even if I never find it, I will not stop looking, which
Means that I will find it, which
Means that it's time to figure out what it is, which
Means that everything could flip at any second,
Because I don't really know what any of this means.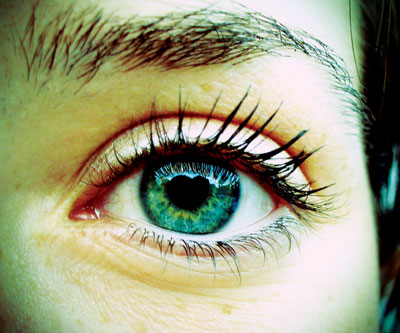 © Michelle K., Vancouver, WA