A Conversation
October 17, 2017
¨I love you,¨ she whispered into her pink cell phone.  Nothing returned.  ¨Did you hear me?¨ She paused.  ¨I said, I love you.¨
¨I love you too,¨ She heard.
  But the call was ended, in fact the phone wasn't even on.  She smiled and laid back on her bed and laughed like nothing ever happened.  Like that fateful night just disappeared from history, and her mind.  He was driving home from his part time job like he had done a million times before, talking to her as he drove eagerly home. 
¨I love you,¨ she had sighed into that pink cell phone.  ¨ I never want you to leave.¨
¨ I wo...¨ something loud sounded over the phone.
¨You what?¨ She asked desperately.  She was met by silence.  That creepy silence that nearly yelled something was wrong. 
¨What, You what?¨ she asked again, this time praying for a response, and she got one. A strangled gurgle as if he was choking on something, a sound that chilled her to her bones.  A sound that came from death.  She started to panic, the lump in her throat becoming unswallowable. 
HELLO,  WHAT´S GOING ON, WHAT'S HAPPENING¨ she shouted into the pink cell phone.  And this time, she didn't get a response.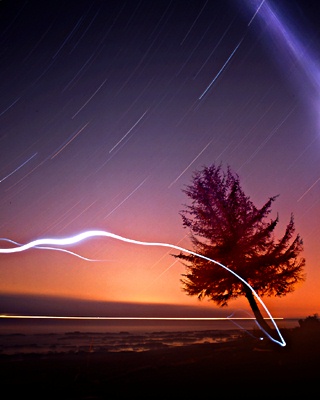 © Joey M., Spokane, WA