For...
October 13, 2017
To my father:
Right arm back,
left leg forward,
firmly planted.
I can see your hips
beginning to turn,
even in the stillness.
It is the same way
you taught me.
Shouting down the street
to aim my left foot.
Hat on backwards,
I see myself
in this moment.
As you hurl the rock into the sea,
I am throwing a baseball to you.
Only it is 20 years later and
you have gone grey with age.
To my mother:
You bend your head
down in profile,
a smile across your lips,
as your eyes crinkle.
You push your glasses up
with your middle finger
and tuck your hair behind your ear.
It's the same smile I've seen before
it's the smile you had when
I read my first book.
I see myself in you,
or perhaps,
you see yourself in me.
To myself:
You are your mother,
You are your father,
You are yourself.
Appreciate who you are and what
You come from.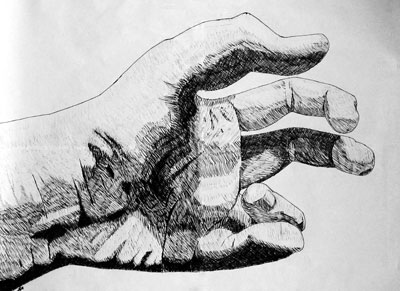 © Luke S., Montclair, NJ