White Flag
October 11, 2017
Wait!
Wait!
Wait!
Well don't wait.
It's already been too much time.
Not that time really applies to you,
But I still should have surrendered sooner.
But it will take time
Because sadly I'm human,
Because humanity doesn't like to be vulnerable,
Susceptible to change.
It will take time for my armies to fall.
For my castle to crumble.
For you to rebuild these things in me.
It will take lots of reading your book.
Learning and studying.
Arming myself with your tools.
It may take as long as I live.
But I'm ready to start preparing for that.
All my shields are down.
My weapons in the fire along with my running shoes.
My armor is slowly melting so you can remold it.
Make it lighter.
No more moving camps.
No more forts.
I probably wouldn't have let you into my castle before.
In fact I  still probably would be ashamed if you walked in right now.
But you can see I'm  trying hard to clean up.
That it's getting better.
That my position as master of my life has been relinquished.
Now dub me humble servant.
Chip at my heart.
Have the hard parts fall.
So that all my victories can be in you,
Because none of them were ever my own.
Even though before it seemed like I was defending my castle alone,
You've never given me more than I could handle.
Light up my castle with the holy spirit.
Set the fire in motion.
Burn it to the ground.
Let it's burning light up my life.
Scare all the shadows away.
All the ghosts that haunted the castle before.
No longer will they remain,
Because now I serve the highest of all
And he has never lost a battle.
So I'll keep marching on,
Keep my head up high,
Holding your colors into battle,
My weaknesses turned into strength,
Through you.
So take my white flag,
It's yours,
And yours alone.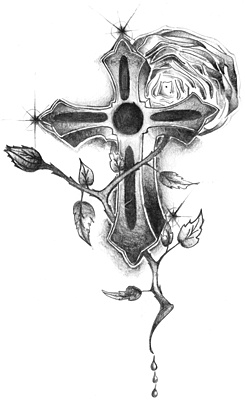 © Ricky P., Natchitoches, LA